Orange level:
High water level warning
The Norwegian Meteorological Institute has issued a warning of high water level, orange level, early Wednesday morning 15th of January 2020.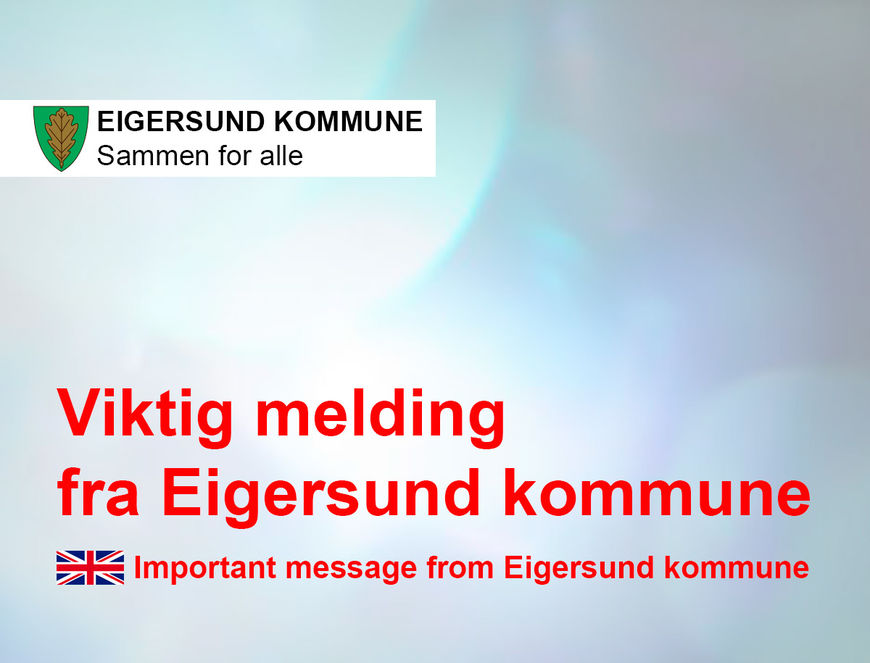 The prognosis per now is 171 cm. In comparison the highest observed water level in Stavanger is 182 cm. Orange = great danger. «This is a serious situation which rarely occur. You probably need to prepare yourself, and the weather may cause serious damages.»
The Norwegian Meteorological Institute has through the County Governor in Rogaland issued the following warning:
"Forecast of high water level in Rogaland early Wednesday morning. The warning is orange level. The prognoses in Stavanger per now are 171 cm above chart datum. This indicates a water level recurring every 50 years. The highest water level observed in Stavanger is 182 cm above chart datum. Wind prognoses at the same time show southeast wind turning southwest. The wind directon will be relevant to possible water buildup.
The meteorologists regard the prognoses as relatively certain, but tiny changes in the low-pressure area's path may change the water level. The County Governor will monitor the situation and will issue an update tomorrow morning."
Eigersund kommune will update this article when we receive updated information through the County Governor.
***
Per now the water level in Stavanger is expected at about 174 cm above chart datum from 01.45 am Wednesday morning. This is 8 cm below the highest registered water level observed on the 8th of December 1994, and 7 cm more than in January 2007 when the water level was measured at 167. Higher water level has only been registered twice in the past 100 years.
Experience has shown that this water level may cause damage to buildings and infrastructure.
The potential for damages are dependent on wind velocity, wind direction and waves. The forecast shows strong breeze to strong gale from southeast at the time the water level is expected to be at its highest.
Uncertainty: high water level is forecasted due to the start of a developing low-pressure area. Uncertainty remains about which path the low-pressure area will take. Changes in force and path may cause changes in the forecast. As will the time the low-pressure area passes. Right now the prognosis shows that the low-pressure will most likely hit the area around Haugesund. The measuring station in Stavanger forecast the water level to be between 153 and 179 cm, with certainty. Most likely 174 cm. Less likely 153 cm.
The municipalities must pay attention to the forecast, and in view of local knowledge make necessary preparations. The County Governor monitors the situation, and there will be issued updated messages this afternoon/evening and tomorrow morning.
More information about tide and water level on www.sehavnivå.no