E. coli in the water in Egersund
Questions and answers
We have received a few inquiries on Facebook and by phone in regards to the findings of E. coli in the drinking water in Egersund. Answers to the most common questions can be found here.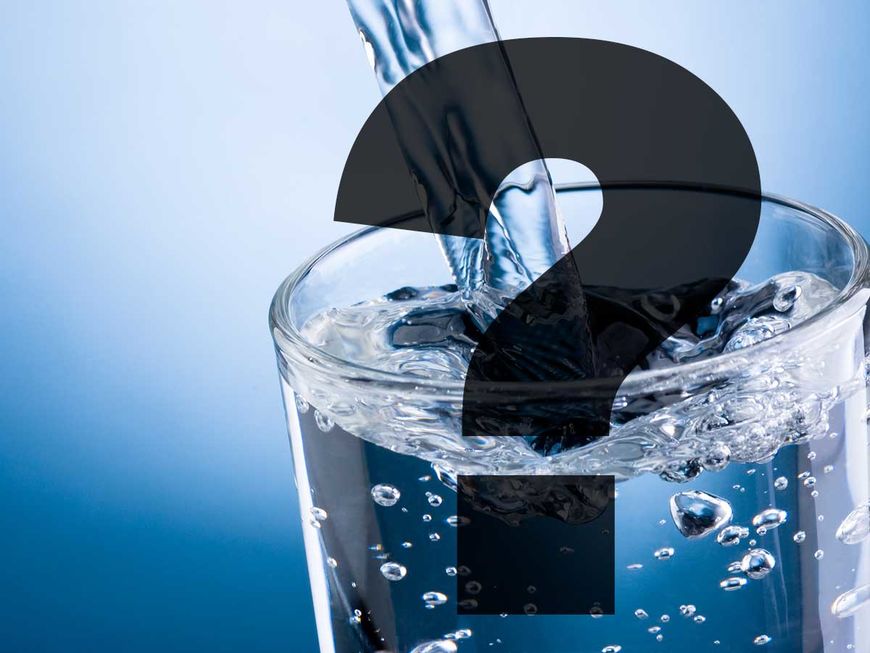 Is it safe to drink boiled water?
Yes, as long has the water has been boiled for at least one minute.
How long will it take until we can drink the tap water?
We don't know, but it could be up to a week. As soon as the water is safe to drink, we will send out information by SMS, internet, on Facebook, etc.
How long must the water boil?
Boiling kills microorganisms such as viruses, bacteria and parasites. The water should boil for at least a minute. A kettle will normally make the water boil before it shuts off, and this is sufficient. By using a microwave oven, one must be sure that the water is boiling. An alternative to boiled water is bottled water.
Is it dangerous?
E. coli and intestinal enterococci are indicators that the water has been affected by animal or human faeces, and findings of such bacteria causes immediate actions to be considered. This boil-water advisory is one of these possible measures, as well as the measures the waterworks is implementing to correct the water quality.
Where can I get drinking water?
The easiest and cheapest is to boil the water. You can get water from others that are not affected by the boil-water advisory, for instance Hellvik and Helleland or outside of the municipality. As of now Eigersund kommune are not able to create water stations. This is under consideration.
The store is out of water, what do I do?
The easiest and cheapest is to boil the water. The grocery stores are working on getting large deliveries of drinking water. You may travel out of the municipality to find a store with bottled water if you don't want to boil the water.
Will we be notified when the water is safe to drink? How will it be done?
The boil-water advisory will be repealed by Eigersund kommune by issuing another warning by SMS and voicemail, as well as a new message on our website.
What about water for animals?
The water is not dangerous for animals and they do not need boiled water.
Should I let the water run for a while?
No. It has no effect.
Will the water be safe to drink when I make coffee in the coffee maker?
No, coffee makers do not boil the water. You should use boiled water. Remember that the coffee maker is never completely empty of water. There will be water left from yesterday, even if you fill it with boiled water today.
What should I use boiled water for?
Besides drinking, boiled water should be used for:
All food which are not to be boiled or heat treated above 100 °C
Mixing juice/lemonade, and other products for drinking or eating
Coffee. Coffee makers do not boil the water, so it should be pre-boiled. Other coffee machines need to be checked with the dealer
Ice cubes
Rinsing of raw fruit, salad and vegetables
Brushing of teeth
Can I use water for cooking?
Yes, as long as it has boiled for at least one minute, it should be safe.
What can I use unboiled water for?
Boiling food
Hand wash. Wash the hands with soap, rinse and dry them
Showers and baths. Do not swallow the water. Keep an extra eye on small children
Doing the dishes and use of dishwasher. By hand washing, the dishes should be rinsed in boiled, hot water and dried well. Dish soaps with disinfection effect is not sufficient
Laundry
Cleaning the house
Other uses at home
The water smells of chlorine, is it dangerous?
The drinking water is being treated with chlorine. This may cause the water to smell and taste of chlorine. It is not dangerous.
Does the advisory apply to everybody in Eigersund kommune?
The advisory does not apply to consumers receiving their water from Helleland waterworks and Hellvik waterworks.
I have my own well, does the advisory apply to me?
No.
Where can I find more information about E. coli?
Folkehelseinstituttet and Mattilsynet have more information.
All information is already on our website.
What about ice cubes?
If you haven't used boiled water, you must make new ones by using boiled water. Bacteria do not die from freezing.
What about water for the schoolchildren during school hours?
We encourage all parents to put a bottle of boiled drinking water in your children's backpack. The nurseries will boil the water there.
Is it dangerous to take a shower or a bath?
No, but be careful not to swallow water. Keep an extra eye on small children.
I've heard that others have received a SMS or an e-mail from Eigersund kommune with this advisory, but I have not received this message.
There may be several explanations for this. The most common is that you have a business phone. You should register on varslemeg.no for receiving these types of messages. You can also check if you are already registered. You may register other addresses, such as work addresses or relatives' addresses, for instance, you wish to receive messages about.
Can I get more information by calling the waterworks?
No. We post information on an ongoing basis, and we appreciate that you avoid calling, so that they can be fully focused on fixing the problem. If you have checked our website for information and still have questions, you may post them on our Facebook page or you can contact Eigersund kommune by telephone at 51 46 80 00.
I don't know which waterwork I get water from
You can find out if the boil-water advisory apply to you by checking the map on Eigersund kommune's website.
What to do if you get ill?
If people are getting "an upset stomach", which is a sign of infection caused by E.coli, this should be treated as any other food poisoning. The main treatment for food poisoning is lots of liquids. Normally, it takes from two to five days to recover. If your general condition is affected, you should contact your doctor or the emergency ward.